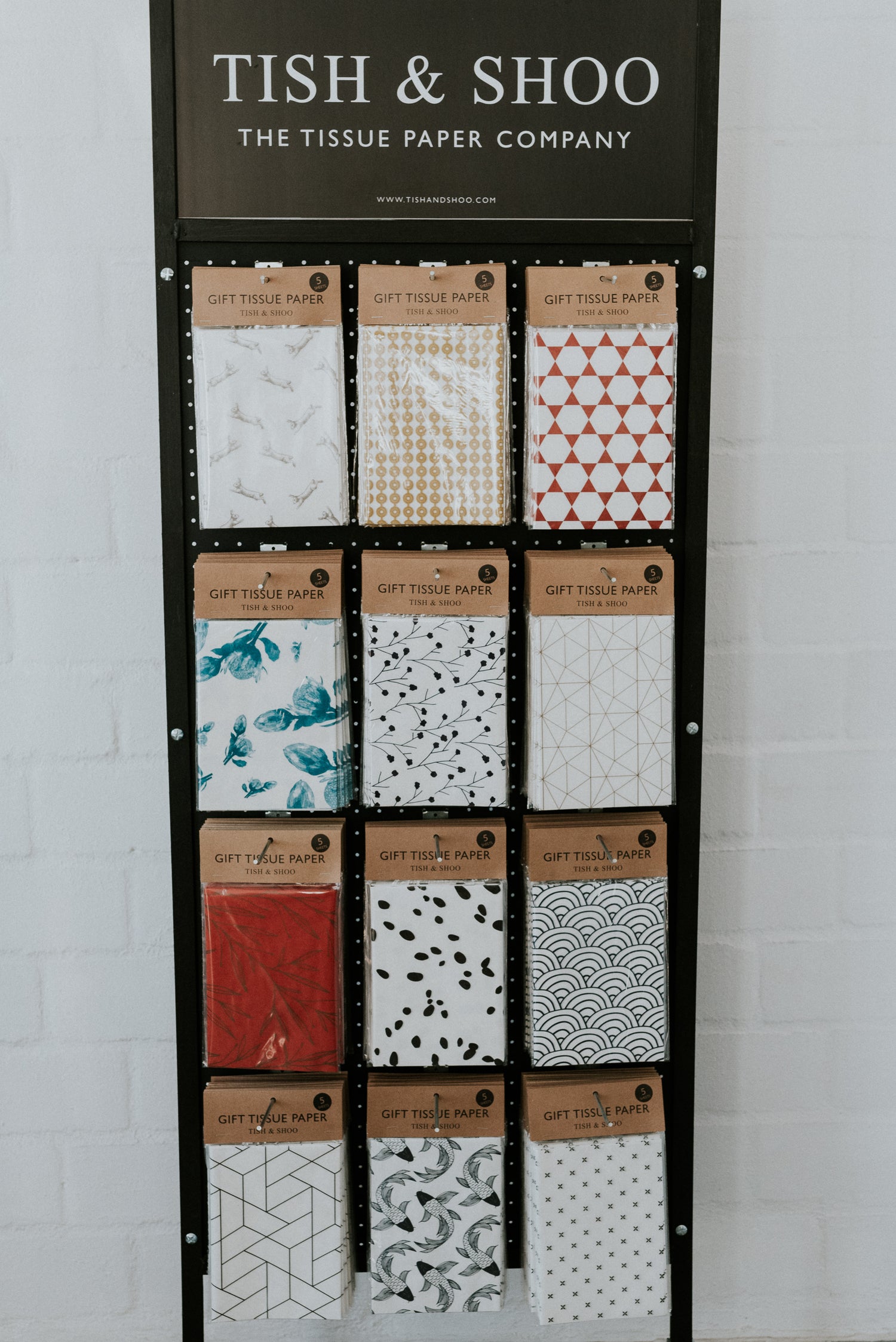 Want to become a wholesaler?
We offer wholesale pricing on all our standard stock Tissue Paper designs.
The 1st order needs to be a value of R2000 and thereafter any quantity can be ordered.
Wholesale prices DO NOT apply to our custom prints unless you are a designer/print agency and this is subject to approval by management.
All Wholesale applications are subject to approval.
If your account has been approved, you will receive a email to activate your account, which will give you access to our online Wholesale Ordering Catalogue.