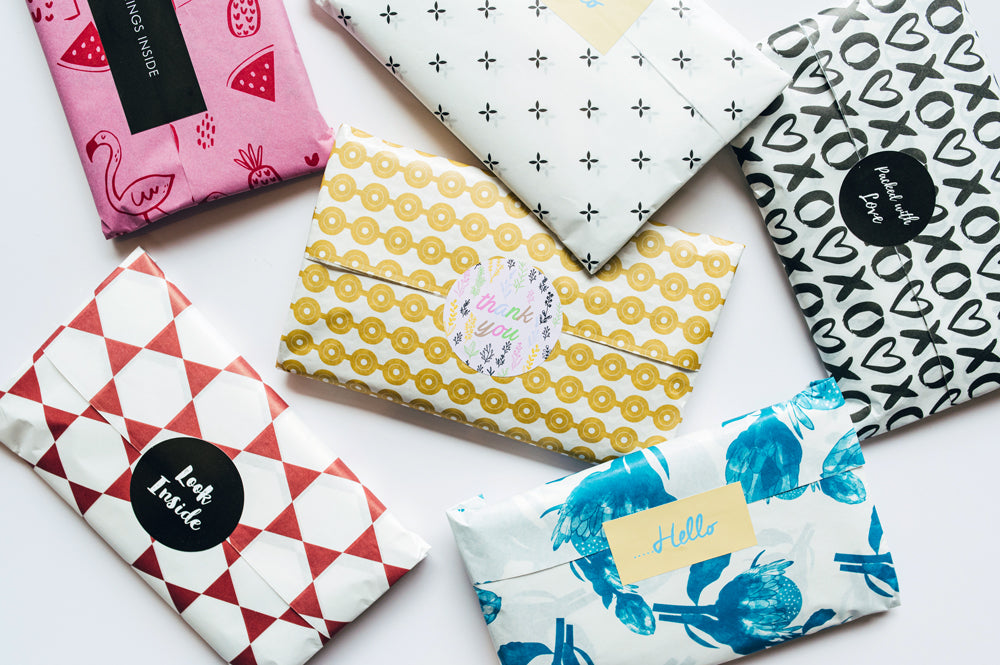 SHUTDOWN DATES
Custom Orders:
Close on the 1st December 2023 (All orders placed from the 1st December 2023 onwards will be will be printed and delivered when we reopen on the 8th January 2024)
Standard Stock Items:
Orders will close on 8th December 2023 (Stock subject to availability)

Closing : 14th December 2023

Re-opening : 8th January 2024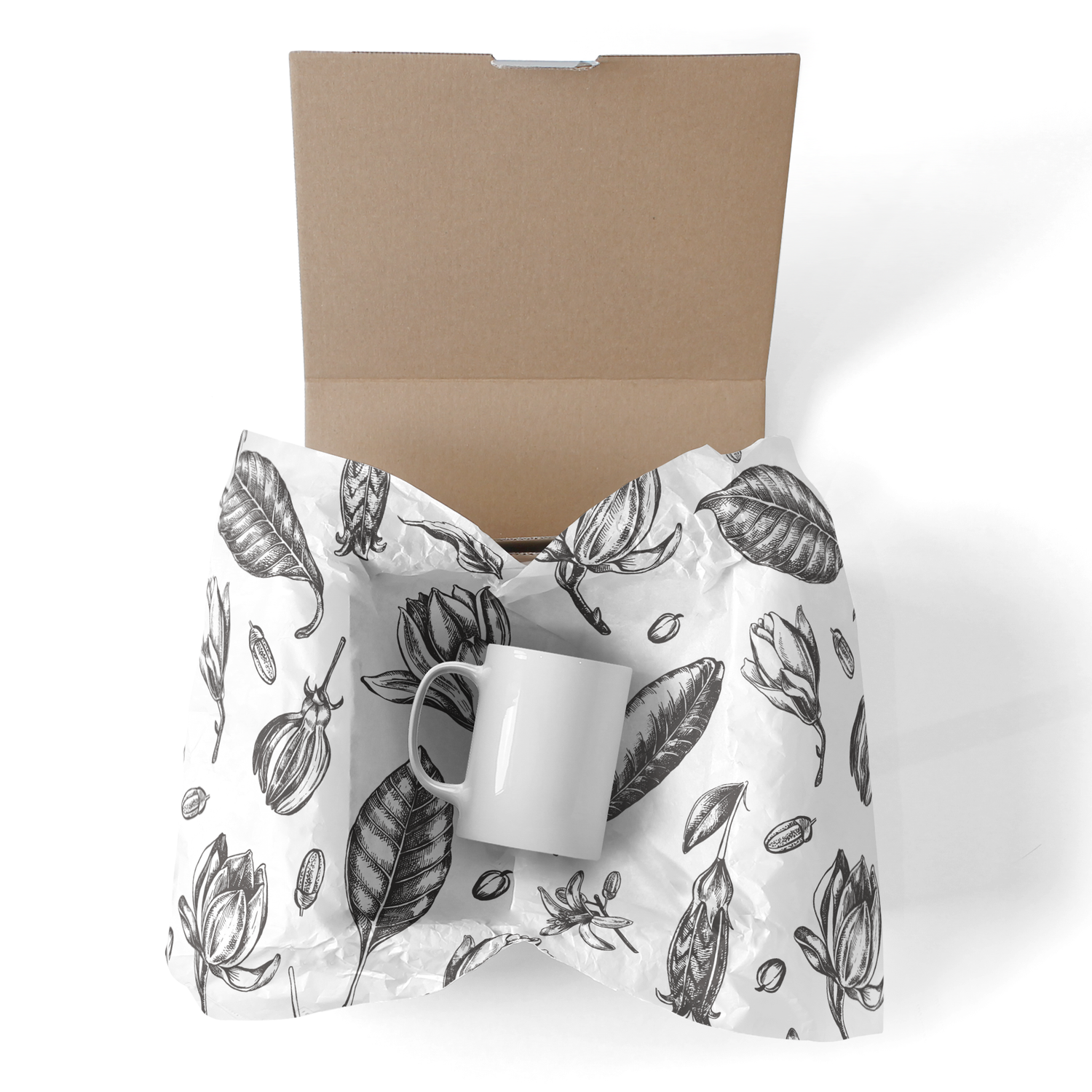 ELEVATE YOUR BRAND WITH CUSTOM PRINTED TISSUE PAPER
A ECO-FRIENDLY AND SUSTAINABLE PACKAGING SOLUTION
DESIGN NOW
SOUTH AFRICA'S LEADING SUPPLIER OF CUSTOM PRINTED TISSUE PAPER
Eco-Friendly, Recyclable & Sustainable

Low Minimum Order Quantities

Quick Turnaround Times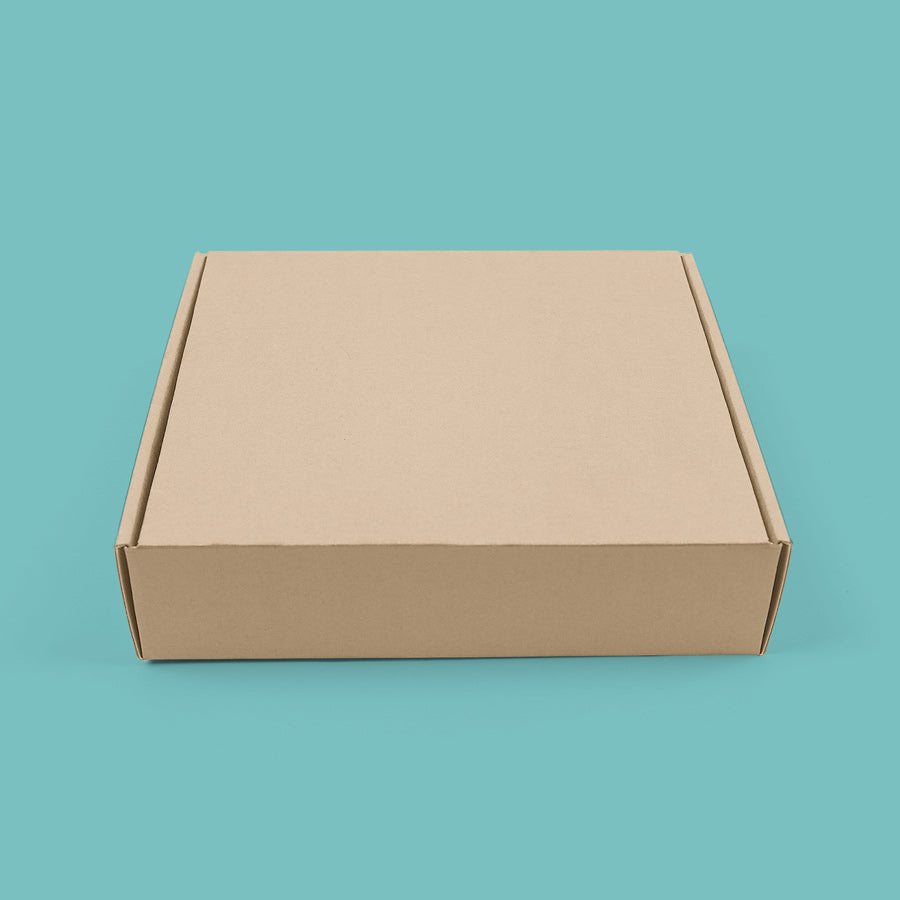 ECO MAILER SHIPPER BOXES
Kraft packaging boxes are renowned for their durability and robustness and is perfect to pack your products for shipping. We have various size options to suit everyone.
Shop Now
Frequently Asked questions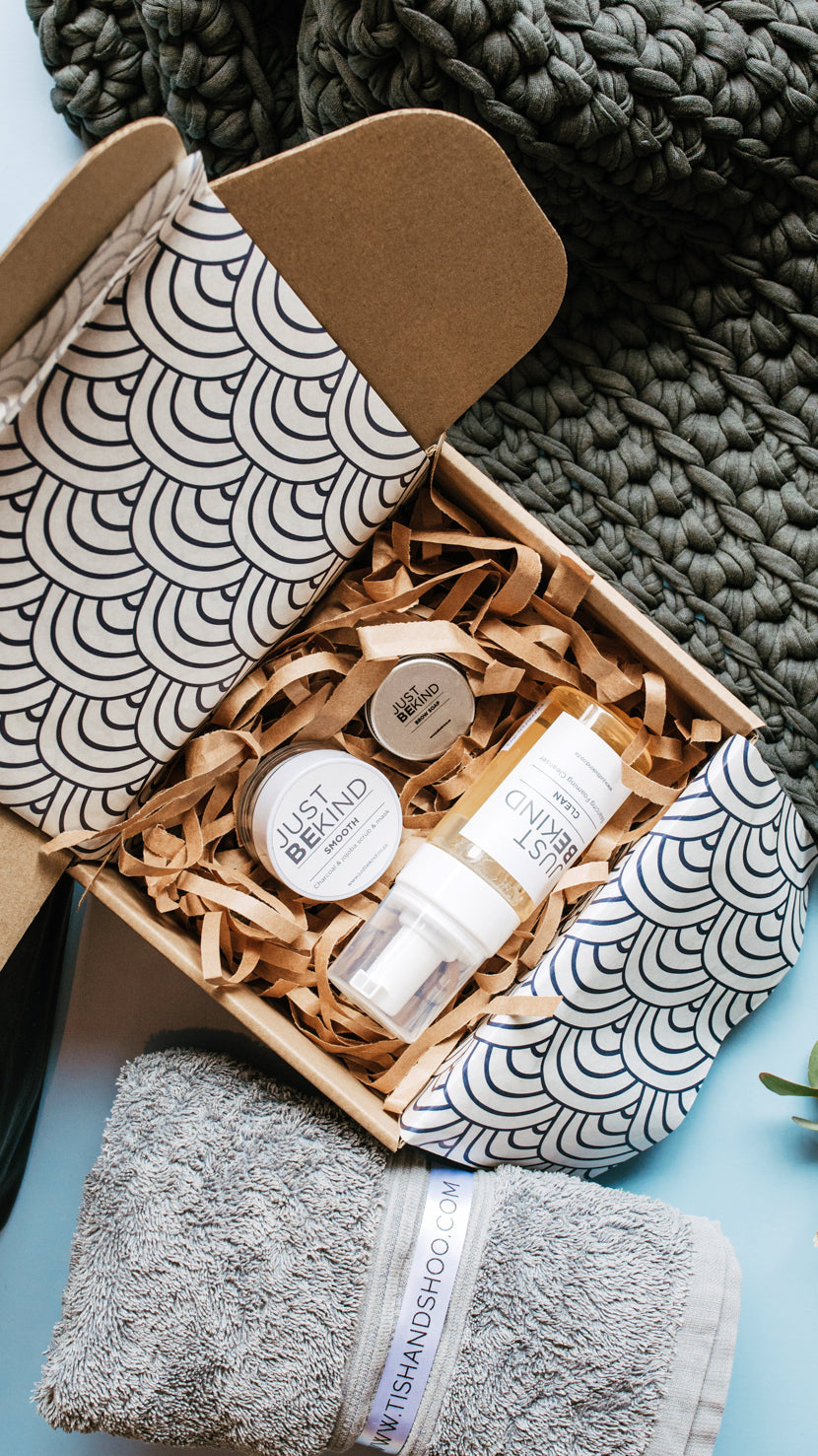 IS YOUR TISSUE PAPER ECO FRIENDLY?

Yes, absolutely! All our Tissue Paper products are made from 100% Recycled FSC certified paper.
WHAT GSM IS YOUR TISSUE PAPER?

Our Tissue Paper is 30gsm.
WHAT TISSUE PAPER SHEET SIZES ARE AVAILABLE?

We offer 2 sizes: 420mm x 594mm and 480mm x 680mm
HOW MANY INK COLOURS CAN I PRINT ON TISSUE PAPER & STICKERS?

TISSUE PAPER:
We can only print  1 ink colour on our Tissue Paper.
White Tissue Paper: we can print any Pantone ink colour. 
Tinted Tissue Paper: We can only print in Gold and Silver metallic pantone inks

STICKERS:
We can print in any colour except for white ink. We can only print dark colours on the Gold, Rose Gold and silver vinyl.
CAN YOU PRINT IN WHITE INK?

Tissue Paper: Yes we can print white ink but it's not a bright white, it's a opaque white.

Stickers: No we cannot print in White ink
WHAT IS THE MINIMUM ORDER QUANTITY?

TISSUE PAPER: Our minimum for Custom Printed Tissue paper is 100 sheets. - To order a quantity larger than 5000 sheets, please contact us.

STICKERS: Our minimum order quantity for stickers is 500 units.
WHY DOESN'T MY TISSUE PAPER COLOUR MATCH MY STICKERS EXACTLY?

This is because different printing methods are used for different materials. - Our tissue paper is produced with lithographic printing that uses Pantone ink colours, while our stickers are printed digitally using CMYK colors. This can result in a color variation of 5% to 10%.
WHAT IS THE LEAD TIME ON CUSTOM PRINTED PRODUCTS?

TISSUE PAPER:
8-9 working days from signoff of proof. Please note that this can change due to production capacity.

STICKERS:
4-6 working days from signoff of proof.Please note that we try and stick to the timeline as close as possible but this could vary based on how load shedding effects production.
What our customers have to say....
Tiger Lily Tots

We've used Tish and Shoo for our custom tissue paper a number of times ... service is always friendly and prompt and the tissue paper is gorgeous, elevating the presentation of our brand when sending out orders.

Verified review

Imani Crous

Excellent service!! Sasha was super helpful, we urgently needed tissue paper and she went out of her way to accommodate us :) even though they had load shedding!!

Verified review

Nelene Bester

This is the third time we've ordered tissue paper from Tish & Shoo and their work has been excellent each time. Would definitely recommend their services to any individual or business

Verified review